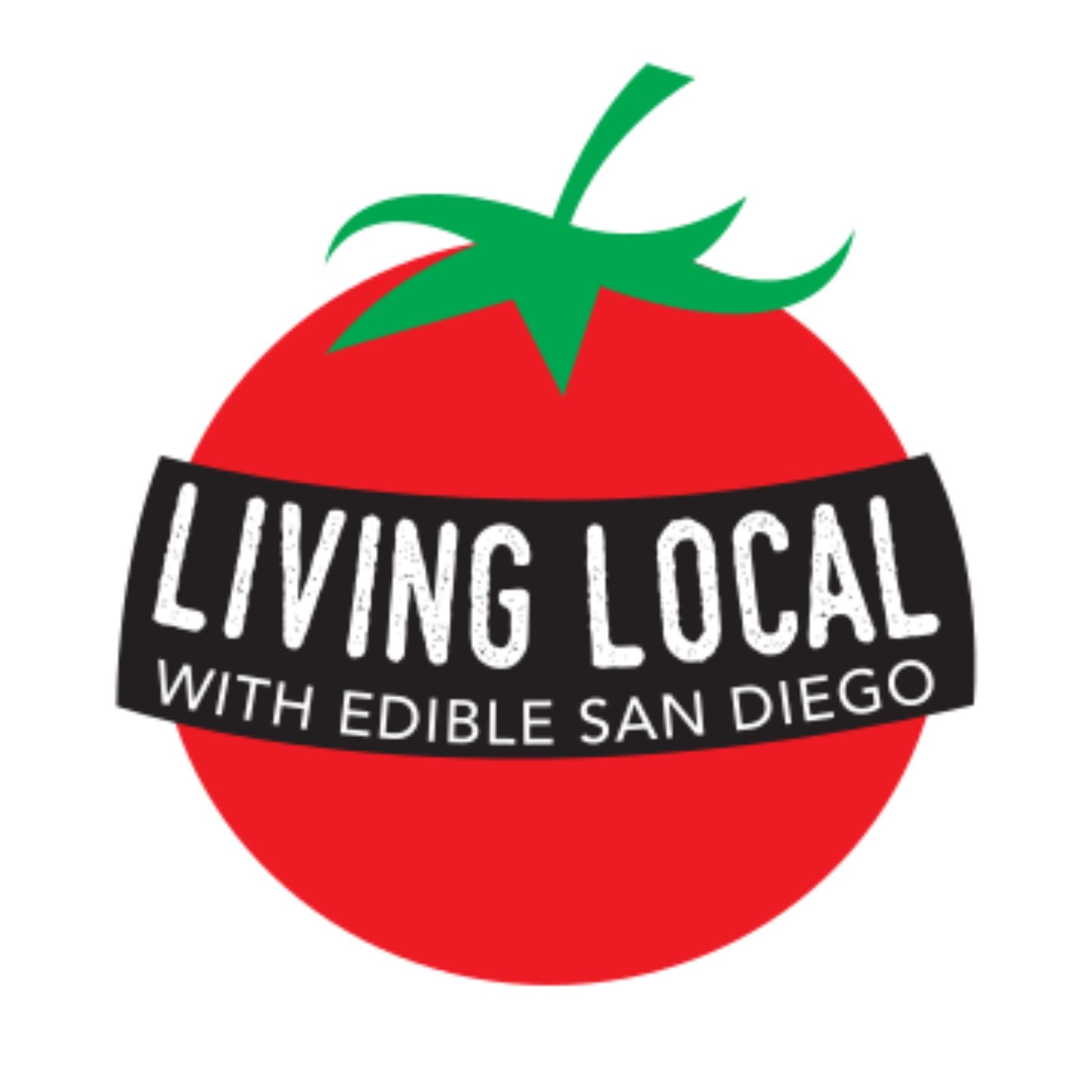 Katie Stokes, Publisher of Edible San Diego takes to the airwaves to explore what living local really means, from the global connections of our food to our regional food system, our communities and all the way to our very own bodies. San Diego County's uniquely diverse geography, culture, and lifestyle inform a delicious and intriguing discussion with a collection of guests you won't find anywhere else. Just like there's nothing better than sitting around a table filled with interesting people and enjoying something really tasty to eat and drink, the Living Local with Edible San Diego podcast invites you to pull up a chair and dig in to topics that affect your life and the health of this beautiful world we're all part of.
3: Hannah Gbeh: Executive Director of SD County Farm Bureau, Farmer, Mom, Non-Profit Founder and More!
Hannah Gbeh, new Executive Director of the San Diego County Farm Bureau joins host Katie Stokes for a chat about eating local in the unique and diverse region that is San Diego County.
Hannah has serious cred as an environmental engineer and farmer, so her experiences figuring out what to grow, how to sell it, and who to sell it to exemplify how this labor of love takes serious dedication, innovation, learning, and partnership. Hannah's bringing all this experience to leadership of a group poised to serve as a 21st Century hub, convener, and incubator for our region's amazing growers, which gives each of us dozens of reasons to buy and eat local and in season as much as we all can. Katie rounds out the session with a tasty hack for a midweek dinner with seasonal hard squash - customizable for every eating persuasion.
2: Awesome Local Fisherwoman, Jordyn Kastlunger
Host Katie Stokes talks with Jordyn Kastlunger, third generation San Diego fisherman about life on the water, the challenges and joys of fishing sustainably, and all the reasons why people will want to regularly visit Tuna Harbor Dockside Market - directly supporting conscientious, hardworking local business people, the freshest fish you can buy in San Diego, getting to know your local fisherman, and learning from them about new ways to integrate locally caught fish into a busy, healthy lifestyle. Plus Katie shares her cooking tip of the week, a surprising invitation to freshen up your pantry. Why? To make it more likely that it's fun, easy and tasty to cook a little more at home.
1: Low Carb USA
Edible San Diego Publisher Katie Stokes kicks off the Living Local Podcast with two local guests who run a series of "low-carb" related events in San Diego and around the world through their company. Pam Devine and Doug Reynolds of LowCarbUSA discuss their paths to a low carbohydrate approach to eating, the international conferences they organize, including the one taking place July 25-28, 2019, as well as their monthly meetings in San Diego. Both individuals interested in improving their health or addressing specific health concerns, as well as medical professional can both find lots of information and support in Doug and Pam's network. Katie finishes off the episode with an easy cooking tip, her favorite approach to "Anything Pesto."
View all Living Local SD Podcasts